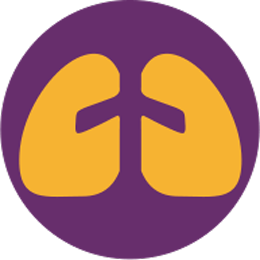 Melanie Thomas
Melanie grew up in Lee's Summit, Missouri but moved to Independence, Missouri when she got married and stayed to raise her family there. About ten years ago she and her family moved back to Lee's Summit, into the home her in-laws built on roughly three acres of land that includes a small lake. This home holds many special memories for Melanie and her family and they continue to create new memories of their own there.
While Melanie is currently the Certification Director and Assistant Executive Director at NBRC, she has been with NBRC for over 30 years which means she has held almost every position within the Operations Department. She started processing annual renewals and product orders, then processed CRT Examination applications for many years along with taking countless phone calls from candidates. Her vast knowledge of Certification Operations benefits her greatly in her current role as Certification Director, overseeing and managing all aspects of the department.
She believes in and is motivated by the meaningfulness of what the NBRC does and appreciates how the leadership of both the Board and the Executive Office are supportive, appreciative and open to innovation that supports the mission of the NBRC, which fosters a great working environment.
In 1986 Melanie married her husband, Aaron, right after she started her position with the NBRC, which she admits are two of the best decisions she has ever made. Melanie and Aaron have one son and two daughters, along with two grandsons and five granddaughters. Everyone appreciates spending time together at her home enjoying each other, the land and fishing in the lake. When not spending time with her family, you will find Melanie cheering on either the KC Royals or KC Chiefs (depending on the season), listening to music, reading a book with her cat curled up in her lap, or relishing the great outdoors in every season, right in her own backyard. Her easygoing ways lend themselves to how she likes to go with the flow of life.
Tim Cotten
Tim is originally from Eldon, Missouri and is currently settled in Linwood, Kansas. In 2001, he earned IT Certification from Coleman College in San Diego, California and is also certified as a Microsoft Professional.
As NBRC's System Administrator, a few of Tim's duties are procuring and maintaining all licensing, hardware and phone services for the office, managing Office 365 for email, storage and content, and acting as the technical liaison between the NBRC and our testing agency, PSI. Tim has been with the company for fourteen years and appreciates the flexibility the position offers him. Along with his knowledge and expertise, Tim offers humor and light-heartedness to everyone in the office.
Tim has two daughters, Tyler Elizabeth (13) and Peyton Ruby (7), along with two active puppies named Blew and Moon, both a Great Dane-Boxer mix and lives on five acres in a self-described 'fixer-upper'. When he is not working, making home improvements or keeping the pups out of trouble, he and his daughters enjoy riding his quad all-terrain vehicles around on his land.
Tim was on active duty in the Navy for nine years, spending four years on the USS McClusky; three of which were spent in Yokosuka, Japan, three years on the USS Callaghan in San Diego, California and two years at Point Mugu Naval Air Station in California. During his time in the Navy, he traveled extensively around the world and has been to 22 countries including Singapore, Thailand, Indonesia, Russia and Australia.
https://www.nbrc.org/wp-content/uploads/2017/04/NBRC-favicon-260x260.png
260
260
The National Board for Respiratory Care
/wp-content/uploads/2017/04/nbrc_logo_smaller-300x70.png
The National Board for Respiratory Care
2017-11-22 10:57:43
2017-11-22 10:58:08
Meet the NBRC Staff